What is exciting about the role?
Make a difference by joining a work place where your passion, novelty and teamwork meet to support the most exciting assignments in the agile world!
We are looking for an energetic, experienced and a dynamic agile expert skilled in coaching teams of all sizes using a variety of agile approaches, practices, and semantics. In this role, you should be able to establish great team dynamics, create collaborative culture, and help individuals grow within an organization. As part of our Team, you must be travel-ready and willing to take assignments other than your base location.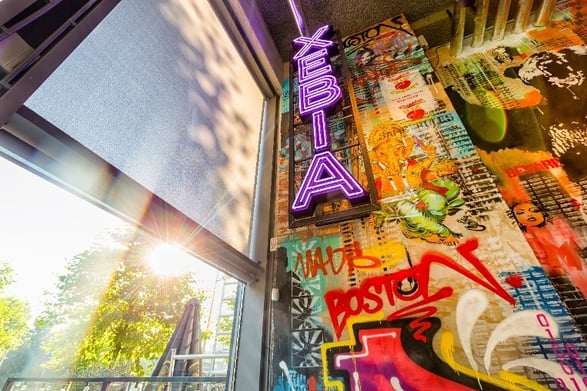 What we look for in you? .
Inculcate agile mindset within the team as well as organization through interactions and Coaching

Should have good understanding of the major agile frameworks (SAFe, Scrum, Kanban, Lean, XP)

Should be able to assess the Maturity level of the teams and organization, and coach the team(s) to the next higher level of maturity

Assess the progress level, identify impediments, organize coaching sessions at team and organizational level

Act as a change agent in bringing agility in thought process thereby improving agile practices and delivering Quality Product Increment

Ability to lead Organizational Release Trains, Assist / perform role of RTE / Ability of leading PI planning

Should be highly proficient in process knowledge, methodologies and People skills to influence teams to create a working environment

Support implementation of Scrum ceremonies ensuring full teams engagement.

Support Product Owner on creating the vision for the product.

Establish a Constructive working relationship with the Product Owner, Development team, Stakeholders and Sponsors

Identify people within the organization who could actively contribute to the execution of the new processes and practices

Facilitates the efforts of multiple teams and the greater organization to employ Agile practices that maximize product delivery and value.

Train and coaches all scrum team members, clarifying roles and responsibilities and offering motivation and support, as necessary.

Sets up an Agile COE within the organization to promote the Agile best practices

Engage the Leadership team for Agile Adoption

Knowledge of TDD, BDD, DevOps

Knowledge of Tools like JIRA / TFS / Rally / Version One
Location: Bangalore, Gurgaon or Pune
Minimum Qualification
Minimum 10 years of IT experience of working on software development projects in any capacity

Qualified SPC – 4.0 or above

Worked as Scrum Master for atleast 2 years

Worked as an Agile Coach for atleast 2 years

Led atleast 2 Agile Release Trains using SAFe 4.0 and above

Agile certifications
Preferred Qualification
Worked in at least 2-3 different Agile environment/organizations
Worked in Distributed Agile environments
Our culture
We thrive for authority. This can only be achieved by working with the best people, offering them the most challenging projects and create a continuous learning environment.
All this is in place so you can accelerate your career.


What can you expect?
Inspiring working environment

The most challenging assignments

Every 2nd week in-house knowledge sharing session (XKE).

Trust

Freedom to accelerate

Much more!
What's next?
At Xebia you find like-minded colleagues who are forerunners in their field, are used to get customer organizations moving and have the courage to leave the beaten track. By sharing knowledge with customers and communities, we constantly broaden our expertise and decide what the next cool thing is to work on.
We challenge you to accelerate your personal development. Curious? We like to tell you more or invite you to one of our events!