Why attend this webinar?
In this special webinar Laurens Bonnema will interview Gunther Verheyen about his new O'Reilly book "97 Things Every Scrum Practitioner Should Know". Join this webinar and listen to these two Scrum titans to improve your understanding of Scrum through the proven experience and collected wisdom of experts around the world. Based on real-life experiences, the 97 essays in this unique book provide a wealth of knowledge and expertise from established practitioners who have dealt with specific problems and challenges with Scrum.
Key takeaways
You'll find out more about the rules and roles of this framework, as well as tactics, strategies, specific patterns to use with Scrum, and stories from the trenches. You'll also gain insights on how to apply, tune, and tweak Scrum for your work. This guide is an ideal resource for people new to Scrum and those who want to assess and improve their understanding of this framework.
Speakers: Gunther Verheyen & Laurens Bonnema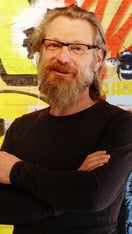 Gunther is an independent Scrum professional, also author of the book 'Scrum - A Pocket Guide (a smart travel companion)' and former Scrum.org partner. Gunther has over 15 years of experience with using Scrum in multiple business environments and has lead many large scale enterprise transformations. This extensive hands-on training guarantees an experience filled with real-life examples of how Scrum can add significant value to both your product as well as your way of working. Besides PSM, Gunther also teaches the Xebia Academy PSPO courses.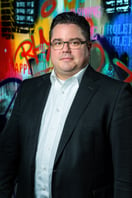 Laurens is an Agile Management Consultant and an expert in sustainably aligning business and IT to improve the results of IT projects. He has a strong background in IT with experience in almost every role.
With many titles to his name, Laurens desires to bring Agile management to the table of every professional organization. Laurens is a very knowledgable and certified Scrum Master & Product Owner, Agile Master, SAFe Program Consultant and PRINCE2 Practitioner. He combines his IT background and extensive skills to help organizations become more Agile. Besides sharing his experiences during our PSM course, he also teaches a variety of Xebia Academy Agile training courses, Scrum Foundation, and the Certified Leading SAFe course.