If you could unlock your Scrum Teams, what—if anything—would you like to keep as it is now? What lessons have we learnt from working with our Scrum Teams during the COVID-19 lockdown? How can we leverage those lessons going forward? Let's hit the ground running when we unlock our Scrum Teams again!

If you are a Professional Scrum Master trained by us—or would like to become one—this webinar is for you! We'll gather, uncover, and share what has been learnt from the current situation and how to use this when we come out of the lock down in our future embodiment of Scrum.
Why attend this webinar?
Share and learn from experiences gained in the current situation.
Learn how to be a Scrum Master in a 2-meter society.
Help define the future of your Scrum environment.
Key takeaways
Remote/online Scrum from the trenches. What works? And what doesn't?
Leveraging remote/online Scrum in the (near) future, after lockdown.
Understand how you can improve your Scrum Master skills.
Speakers: Evelien Roos, Laurens Bonnema,
Just Meddens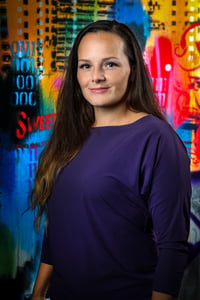 Evelien Acun-Roos is an experienced Agile Coach at Xebia and a Professional Scrum Trainer at Scrum.org. She has a profound knowledge of Agile and Scrum and knows how to transfer that to Teams, Scrum Masters and Product Owners.

With her passion for Agile teams and individual members, Evelien is the go-to trainer to get your Scrum team up and running or further improve their skills. She has an impressive trackrecord of helping teams become more Agile, including the ING, Rabobank and VodafoneZiggo. In addition, she is also the Scrum Master of our Scrum Master Cluster; always helping other Scrum Masters to excel. Evelien will provide you with two days of in-depth PSM knowledge, challenging exercises and experiences from the field. Besides PSM, Evelien also teaches the Xebia Academy Scrum Foundation and PSPO courses.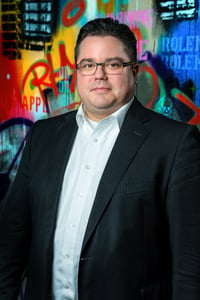 Laurens Bonnema is an Agile Management Consultant and an expert in sustainably aligning business and IT to improve the results of IT projects. He has a strong background in IT with experience in almost every role.

With many titles to his name, Laurens desires to bring Agile management to the table of every professional organization. Laurens is a very knowledgable and certified Scrum Master & Product Owner, Agile Master, SAFe Program Consultant and PRINCE2 Practitioner. He combines his IT background and extensive skills to help organizations become more Agile. Besides sharing his experiences during our PSM course, he also teaches a variety of Xebia Academy Agile training courses, Scrum Foundation, and the Certified Leading SAFe course.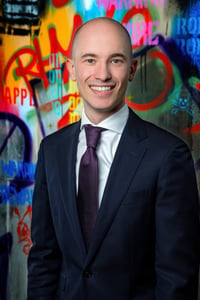 Just Meddens is an Agile coach with a strong focus on the people side of transformation. He has a background in Quality assurance and continuous improvement. Just always tend to set clear goals, in his personal life and in his work life. He does not accept the status quo and will always challenge it.
Just is a people person, fascinated by the human aspect of business transformations. For Just, the status quo needs to be challenged, always. He has a background in software and improvement, which could explain his drive to innovate. Just has worked with a list of impressive clients like ING, Ingenico and BMW. If Just is your PSM trainer, two days of active learning, hands-on exercises and many practical examples are part of the deal. Besides PSM, he also teaches the Agile Foundation and Scrum Foundation courses for Xebia Academy.