Summary
We're all digital enterprises that need to understand how technology is heavily influencing our core business and can make or break our competitive advantage. Making the right decisions when it comes to investing in technology has become a crucial skill for digital leaders.
It's not just about bugs and writing code. It's – mainly actually – about social activities and cognitive bias. What we need is a way to handle this socio-technical complexity. A way to support the interactions of people to be successful. A methodology that helps us deliver that value, fast. That's exactly where Domain-Driven Design (DDD) comes in.
As an organisation, you want to have IT and business working closely together. Achieving a high rate of delivery while maintaining quality. So, how can you install a software architecture and organisational design that attributes to characteristics of fast and better?
In this webinar, Paul de Raaij and Evelyn van Kelle will dive into the disconnect between Business and IT and discuss how embracing DDD can increase business value. By highlighting multiple perspectives, you'll be able to answer questions like 'How can I sell DDD to my boss or my Product Owner?' and 'Why should I invest and support DDD?'.
Why attend this webinar?
Whether you are a developer, architect, tech lead, or CTO – it is very likely that DDD will cross your path sooner rather than later. Understanding the business value from multiple perspectives will help you make an informed decision about investing in this methodology.
Who is it for?
Anyone who wants to know if DDD is worth investing in given their own context

Anyone who has heard about DDD and wants to know what the fuss is all about
Key takeaways
Insights into how designing socio-technical systems is crucial for any organisation

Understanding the business value of DDD and determine if it fits your context.

Essential versus accidental complexity

Designing your organisation for flow
Speaker: Evelyn van Kelle & Paul van Raaij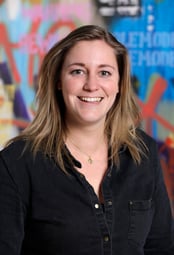 Evelyn van Kelle is a strategic software delivery consultant that focuses on bridging the gap between Business and IT. She coaches, mentors and consults management and teams by using practices, techniques and tools from Domain-Driven Design, Team Topologies, psychology and DevOps. She is always aiming to create a shared sense of reality in which business value can be delivered faster.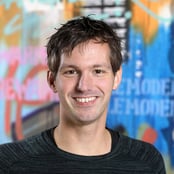 Paul is a strategic software delivery consultant with a huge passion for technology and organisation. He is keen on helping organisation thrives by offering a holistic insight on the way they are organised, run processes and deliver their products.