Summary
Are you working with team members who are also working from home? Do you feel you need some team building activities but this is not possible because the advice is still to work from home? Would you like to know more about building trust, the foundation, in your team? And do you want to learn how to do that online? Than this webinar is for you!
Why attend this webinar?
In this interactive session we will discover why you need to take an extra effort when you want to build strong distributed teams. You will also experience a few ways you can use directly with your teams. They help you to build reliability, credibility and intimacy, the building blocks of trust.
Key takeaways
Understanding what is trust and how to build it in an online environment

Experience one or more online team building activities you can directly use with your team

Learn from experiences from other attendees
For who is it?
This session is for anyone who works in a team and who wants to work on team feeling, team dynamics and team bonding in an online environment.
Speaker:
Evelien Roos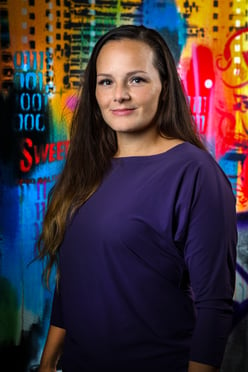 Evelien Acun-Roos is an experienced Agile Coach at Xebia and a Professional Scrum Trainer at Scrum.org. She has a profound knowledge of Agile and Scrum and knows how to transfer that to Teams, Scrum Masters and Product Owners.
With her passion for Agile teams and individual members, Evelien is the go-to trainer to get your Scrum team up and running or further improve their skills. She has an impressive trackrecord of helping teams become more Agile, including the ING, Rabobank and VodafoneZiggo. In addition, she is also the Scrum Master of our Scrum Master Cluster; always helping other Scrum Masters to excel. Evelien will provide you with two days of in-depth PSM knowledge, challenging exercises and experiences from the field. Besides PSM, Evelien also teaches the Xebia Academy Scrum Foundation and PSPO courses.